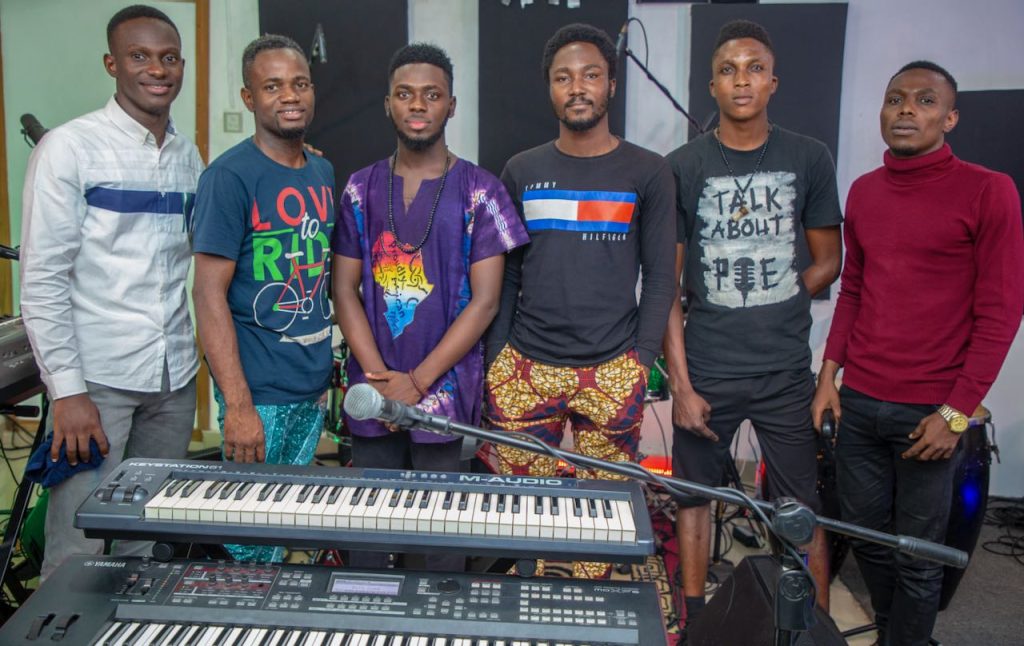 "Michael Oloyede & Native Brains" is a Nigerian afro-pop band formed and led by drummer and main composer Michael Oloyede in 2017.
After a decade of exploring jazz and western music with various collaborative bands (A-Cubed, 5-YZ Men, NNB) and as a sideman (Lagbaja, Kaline, Ayetoro, Chinaza), Michael decided to look inward to the sounds and beats of his native clan, the Yorubas.
Inspired by Fela Kuti and King Sunny Ade, Lagos based drummer and singer, Michael Oloyede writes music on  life, love  and social issues with stimulating  lyrics,  funky horns line, irresistible groove, laced with harmonies over a feet-thumping bass groove.
The band's music is a blend of afrobeat and funk/pop built on highly rhythmic Yoruba sounds. Some of the songs are instrumentals with improvisations and sparse vocals while the majority are with strong Yoruba and English lyrics.
The band is made up of as many as 8 members in varying settings. They each maintain busy schedules as sidemen, producers and solo artists. Core members are Michael Oloyede (Drummer/Lead Singer), Tobi Stephens (Keyboards), Raphael Zosu(bass), Samuel Bolton (percussion), Emeka Nicholas (Trumpet), Segun Adebayo (Saxophone), Taiwo Arije (Vocals) and Eniola Bridget (Vocals).
The band has so far released 6 singles and this year released an album under the name "Michael Oloyede" titled "Native Brains".
In the past 4 years, the band has had headline shows in Nigeria at various venues such as the Alliance Francaise, Freedom park, Muri Okunola Park in Lagos and a few others.